Cool Cars That Are Also Classics
There is nothing cooler than a classic car! If you ever get the privilege to get behind the wheel of one of these babies, consider yourself very lucky.
1966 Shelby 427 Cobra
With its massive power to weight ratio, the Shelby 427 Cobra is well worth your time. It'll tear up the road and look good doing it. It's the coolest of the cool cars on this list. This car has been auctioned off for $5.5 million.
1961 Jaguar E-type
The Jaguar brand oozes speed and style. This E-type was released to a lot of well-deserved praise at the time. Enzo Ferrari called it the most beautiful car ever made, and we agree. The E-type will go anywhere between $138,000 to $355,000.
1969 Maserati Ghibli 4.7
The shark-shaped nose on this car is enough to place it on this list. This car is not only spacious and fast, but it has personality. Riding this car around is sure to catch people's attention, especially if you're paying $208,000.
1964 Aston Martin DB5
The name is Martin, Aston Martin. Introduced in Goldfinger, the car has come to define Bond. It's the ultimate spy car and suave vehicle. Don't question the classics, in 2010 this car was sold for $4.6 million.
1957 Mercedes 300 SL Gullwing
What you'll recognize immediately are the winged doors, hence the name. Not only is this car slick but it was also the fastest car in production at the time. This car was unique because it was a racing model first and then released a consumer model after it won the Carrera Panamericana and the 24 hours of LeMans in 1952. This car is sold for upwards of $960,000.
1969 Boss 429 Mustang
You're getting some great power with this car, they even had to change the body to accommodate this insane engine. It's got serious power and great looks to back it up too. The Boss Mustang screams cool and power, especially in 1969 when it sold $550,000.
1963 Corvette StingRay
The Corvette StingRay was lighter and faster than its predecessors and looked like a million bucks for only $199,000.
1969 Ferrari Dino 246 GT
Ferraris are some of the best cars in the world. However, this model has a cool factor all of its own. The soft lines on the Ferrari Dino 246 GT show that it's meant for speed. If you had one for $339,000, you'd tear up the road with it every day.
1966 Alfa Romeo Spider Duetto
This car just makes you want to jump in and drive down to the countryside. It's a perfect car for a road trip. If you want a car with style and storage space, this is the best you can get with the classics for as low as $30,000.
1969 Dodge Charger
The 1969 Charger is aerodynamic to say the least. It's a thing of beauty. Though it may never get the speed of a Mustang, it's no pushover. If you were a cool kid in the 70s, you'd be driving the Dodge Charger. This car sells today for around $70,000.
1966 Lamborghini Miura
Even back then, Lamborghinis were absolute beasts. The street cred on this car is off the charts. It inspired the tossing of seats on a rocket line for sports cars. It has also become a symbol of different Italian sports cars outside of Ferrari. Its cost ranges between $350,000–$400,000.
1969 Toyota 2000GT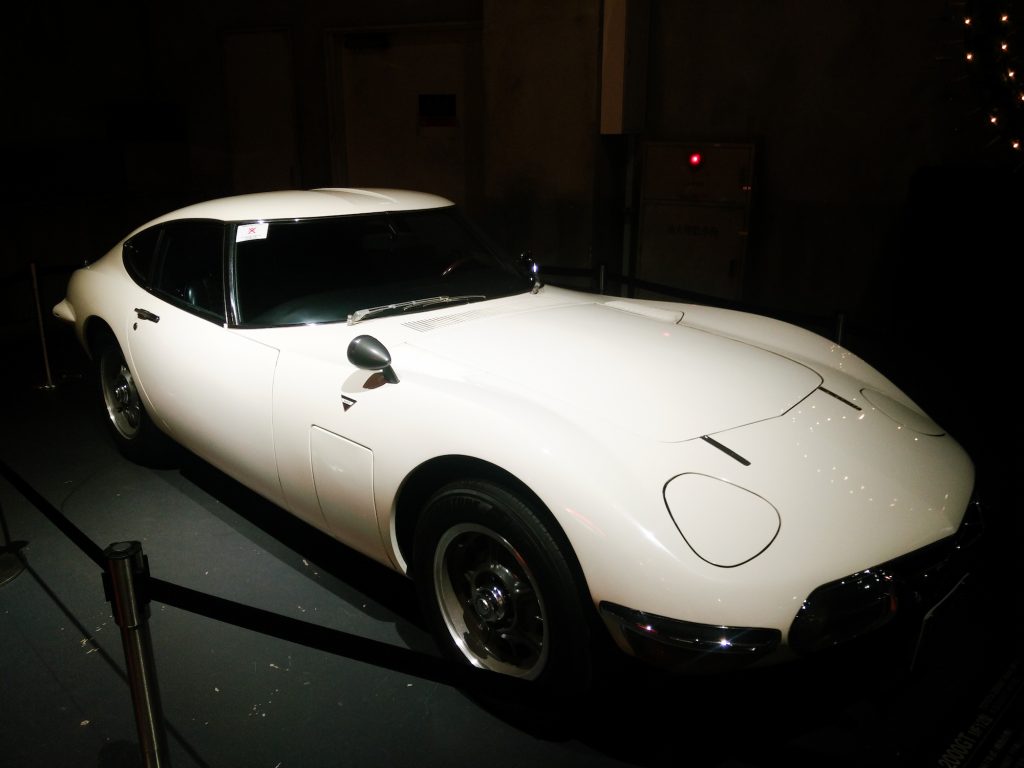 If this looks like a Bond car to you, you're right, it has that same class and style. Its elongated front and rounded top and bottom screamed it was from the 60s. This car has sold for upwards of $1.2 million.
1962 Ferrari 250 GTE
This is the Ferrari for the family car owner. You could drive this in the country and take your kids to school. You could relax in it on a lazy afternoon or take your husband or wife out to lunch. It's perfect for everyday people living their lives for $423,000.
1970 Datsun 240Z
The 1970 Datsun 240Z holds striking similarity to the Jaguar E type, however, it does have better control and handling than the Jaguar. This has become the face of all Japanese cars since it was released. This car sells today on average for $20,000.
1969 Chevrolet Camaro
The Camaro is a classic car through and through. The old school American muscle on this car, plus the nostalgia it carries is undeniable. Seeing the silver stripes on this beauty is like remembering your favorite cop show. It's just so quintessentially cool, selling at $110,000.