As a parent, the most precious thing in your life is your child(ren). Their safety is your ultimate priority, especially when traveling. The best way to protect your little ones in case of emergency or accident is to invest in a quality and trusted car seat.
Here are the top 7 car seats that you can buy from the market today:
1.   Chicco KeyFit 30
Chicco is a world-famous Italian brand known for making high-quality baby products. They are also well known for their infant car seat, called the KeyFit. The KeyFit comes in 4 different models with various price points and features. The KeyFit by Chicco is rated as the best infant car seat in all of the United States due to incredible safety and easy to install features.
2.   Graco SnugRide Connect 35
The SnugRide Connect 35 by Graco is a rear-facing car seat designed for infants and toddlers. It can fit kids who weigh between 4 and 35 pounds and have a maximum height of 32 inches. The SnugRide is incredibly lightweight at only 7.5 pounds. It is also really easy to attach with its one-touch click connect.
3.   Evenflo Embrace LX
Evenflo Embrace LX is probably the safest car seat for infants that you can find on the market right now. This seat can accommodate kids with a maximum weight of 35 pounds. The seat also features 3 shoulder harness positions, providing extra safety for your child.
4.   Brittax Allegiance G.41

Brittax Allegiance is one of the bestselling child car seats in the United States. This seat is perfect for newborn babies who weigh 5 pounds.  The seat is suitable for children up to 5 years of age and who weigh 60 pounds.
5.   Safety 1st Grow and Go 3 in-1 Convertible Car Seat
If your cute little babies have grown into toddlers and can no longer fit in the old seat anymore, then you should go for the Safety 1st Grow and Go's 3-in-1 convertible car seat. This seat is designed for kids who weigh between 22 and 65 pounds.
This seat was designed for safety. It has strong but easy to get in and out harnesses. This seat is also washable which makes it easy to clean as well.
6.   Britax Frontier ClickTight Car Seat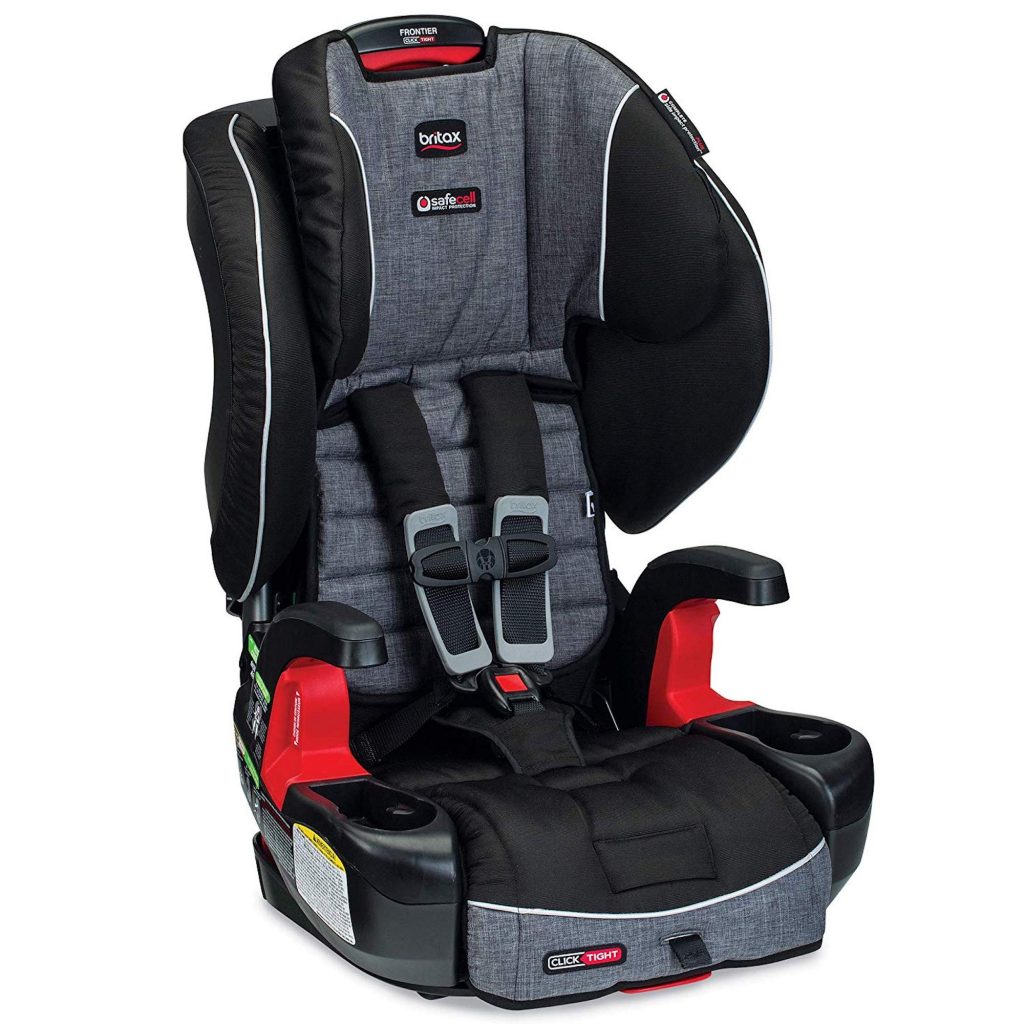 This seat might be a bit expensive at around $300, but it will last longer than any normal car seat. This is because this seat is designed for parents who do not want to buy a new car seat as their children get older.  This seat does not become useless as your kids grow older. You can adjust it as they grow up from toddler to bigger kids.
This seat can accommodate kids that weigh between 20 and 120 pounds easily. This seat also features an easy one-click setup.
7.   Graco Nautilus LX 3-in-1
The Nautilus LX by Graco is a 3-in-1 car seat for toddlers and bigger kids that can be converted to three different styles. These positions are front-facing, back booster, and a backless booster. This seat is suitable for kids who weigh 120 pounds or less.